Matthew Winkler was a charismatic minister at the 4th Street Church of Christ in Selmer, Tennessee. He had the picture perfect family and he was on the rise to become a senior minister. On March 22, 2006 Matthew Winkler was found dead in his home but, his wife and three daughters were missing. Were they victims in foul play or were they running from the scene of a murder?  Join us for this episode and learn about this strange tale of faith, abuse and murder.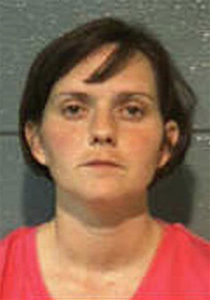 What do you think Fan Club? Do you believe Mary's story or do you think she got away with murder? Share your thoughts with me, in the Facebook Discussion group…Just search for True Crime Fan Club Podcast.
If you want to hear part 3 of Murderous Ministers, consider joining us on Patreon – patreon.com/tcfcpod
We would like to welcome to the club our most recent patreon supporters: Veronica M, Allie M, Dena B, & Marco S
Thank you for listening – if you enjoyed this episode, please be sure to leave us a positive review on apple podcasts or your podcast player of choice – it really does help us out.
You can find us on most social media platforms:
Twitter: @TCFCpod
Facebook.com/tcfcpodcast
You can also find us on Instagram tcfc_podcast
And of course, our website is Truecrimefanclub.com
If you have an episode request send us an email: tc*****@gm***.com
Music for the show was provided by We Talk of Dreams who created custom music, just for us. Check him out on Twitter @wetalkofdreams or Wetalkofdreams.com
Podcast: Play in new window | Download
Subscribe: Google Podcasts | Spotify | Pandora | iHeartRadio | Stitcher | JioSaavn | TuneIn | Deezer | RSS