Darrell 'Dimebag' Abbott was one of the founders of Pantera. His life was tragically ended when a crazed fan stormed the stage. His delusions caused him to believe that Pantera was stealing his thoughts. Dimebag was a born and bred Texas musician who is still fondly spoken about in the Dallas music scene.
R.I.P. Darell 'Dimebag' Abbott (August 20, 1966 – December 8, 2004)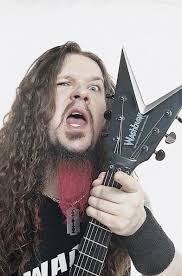 Thank you for listening,  If you enjoyed this episode, please be sure to subscribe, rate & review on Apple Podcasts – it really helps us out.
You can find us on most social media platforms:
Twitter: @TCFCpod
Facebook.com/tcfcpodcast
You can also find us on Instagram tcfc_podcast
And of course, our website is Truecrimefanclub.com
If you have an episode request or general suggestions you can send us an email:
tc*****@gm***.com
Custom Music for the show was provided by We Talk of Dreams who created custom music, just for us. Check him out on Twitter @wetalkofdreams or Wetalkofdreams.com
Research Assistance and Content Editing for the show was provided by: Brittney Martinez
Audio Engineering was provided by Chaes Gray who manages Chaes Gray Music
Podcast: Play in new window | Download
Subscribe: Google Podcasts | Spotify | Pandora | iHeartRadio | Stitcher | JioSaavn | TuneIn | Deezer | RSS