College Sweethearts who fell in love deeply with each other. One from a less affluent background while the other lived a life of Texas luxury. As I look at the picture where they're in a Harvard dorm hugging each other, smiles on their faces.  I wonder if she knows how much he will steal from her, how this union will have an agonizing, deadly, end. This is the case of Nancy Dillard Lyon.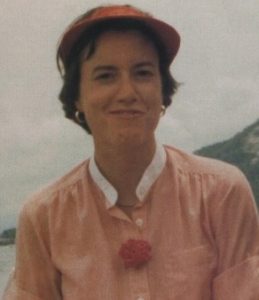 Thank you to Jennifer S for the case suggestion!!!
Thank you for listening if you enjoyed this episode, please leave us a positive review on Apple podcast or your podcast player of choice.
Social Media- you can find us on most social media platforms:
Twitter: @tcfcpod
Facebook.com/tcfcpodcast
Instagram: tcfc_podcast
Case suggestions can be sent to tc*****@gm***.com
Custom Music for the show provided by we Talk of dreams check them out on twitter @wetalkofdreams or wetalkofdreams.com
Research Assistance & Content Editing for the show provided by Brittney Martinez
Audio Engineering provided by – Chaes Gray Music
Thank you to Nina Instead host of Already Gone for voicing Nancy
Thank you to my husband Brett for voicing Richard
Podcast: Play in new window | Download
Subscribe: Google Podcasts | Spotify | Pandora | iHeartRadio | Stitcher | JioSaavn | TuneIn | Deezer | RSS